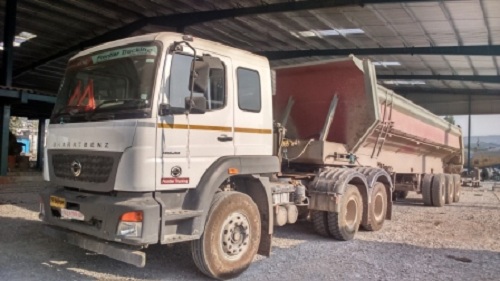 HD - Horizontal Discharging Trailer
Horizontal Discharge Trailer is commonly known as "HD – TRAILER". As compare to tipper, dumper, tip-trailer, this HD Trailer is much safer, viable & reliable product.

All welded steel construction, is being done by MIG or SAW process. Material used for exposed areas are abrasive resistance (AR) and Yield up to 1050 N/mm². Special drive unit is proven technology from Europe & America. Operational controls are a combination of Electricals, Hydraulics & Pneumatics. Powers to hydraulics are being taken from the Power-Take-Off (PTO) of Prime Mover.

All steel work and driveunit work is cleaned, cold phosphate and primed with 2 coats of Zinc Chromate Epoxy Primer & 2 coats of Quick Dry Air Dry (QDAD) Synthetic Epoxy Paint in two colour combination scheme.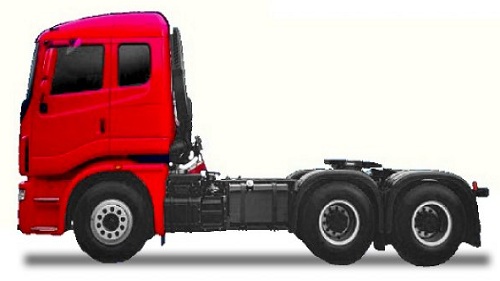 Semi-Trailer Truck
A semi-trailer truck, more commonly called a semi truck (often shortened to just "semi"), is the combination of a tractor unit and one or more semi-trailers to carry freight.

It is variously known as a transport (truck) in Canada; semi or single in Australia; semi, tractor-trailer, big rig, or eighteen-wheeler in the United States; and articulated lorry, abbreviated artic, in Britain and Ireland.

A semi-trailer attaches to the tractor with a fifth wheel hitch, with much of its weight borne by the tractor. The result is that both tractor and semi-trailer will have a distinctly different design than a rigid truck and trailer.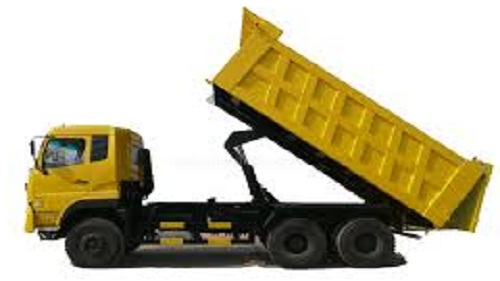 Dump Truck
A dump truck (known in the UK as a dumper/tipper truck) is a truck used for transporting loose material (such as sand, gravel, or demolition waste) for construction.

A typical dump truck is equipped with an open-box bed, which is hinged at the rear and equipped with hydraulic pistons to lift the front, allowing the material in the bed to be deposited ("dumped") on the ground behind the truck at the site of delivery.

In the UK, Australia and India the term applies to off-road construction plant only, and the road vehicle is known as a tipper, tipper lorry (UK, India) or tip truck (AU).